School Safety Tips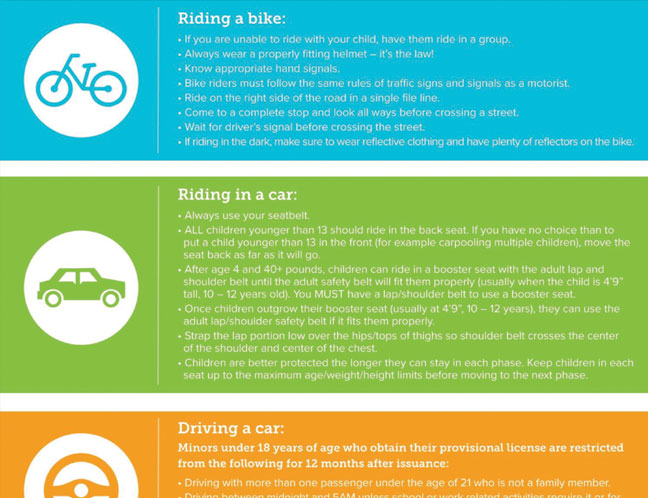 click to view
Click the image above to view safety tips on the following topics:
School Bus Safety
Before Leaving the House
Backpack Safety
Transportation to School (Walking, Bus riding, Bike riding, Car riding, Driving a car)
After School (After school care programs, In-home after school

,

Home alone)

15 Apps Parents Should Know About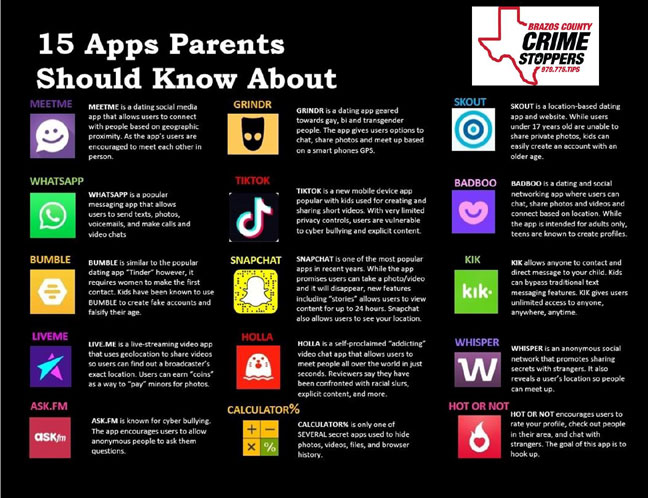 click to view
When it comes to protecting our kids online, it is important to make sure you're up-to-date on all the smartphone and tablet apps that can lead to dangerous or inappropriate activity. Apps like Snapchat and Kik are well known by alot of parents, but there are also lesser known "ghost apps" that look like one thing --like a calculator for instance--but are really a secret bank for photos or a whole other phone. These kinds of apps are harder to recognize.